Last week (23.10.2023 – 27.10.2023) Lauren and I were invited to the Venetian island of San Servolo as artists in residence for performances at Festival Registri. This festival is curated and organised by Michele Del Prete who is a composer and researcher in his own right; the festival runs across 4 weekends in September and October (see festival program below). In previous concerts at the festival he has performed electronics in improvisation with invited organists. 
The organ is housed in a chapel on San Servolo, and was built by Pietro Nachini in 1745. It has a single manual, a row of pedals and 13 stops. [see pictures]. The organ has a characteristically strong sound and presence in the building. While in conversation with two organists I spoke to after our Friday concert, I was told that this was typical for Italian organs of that era.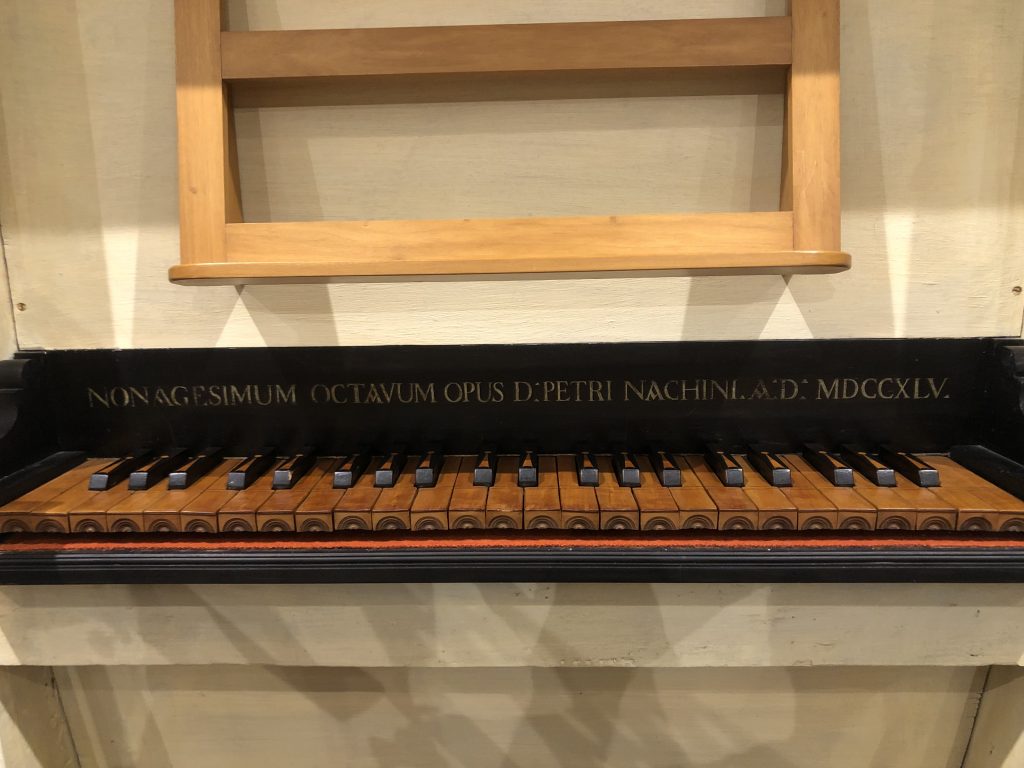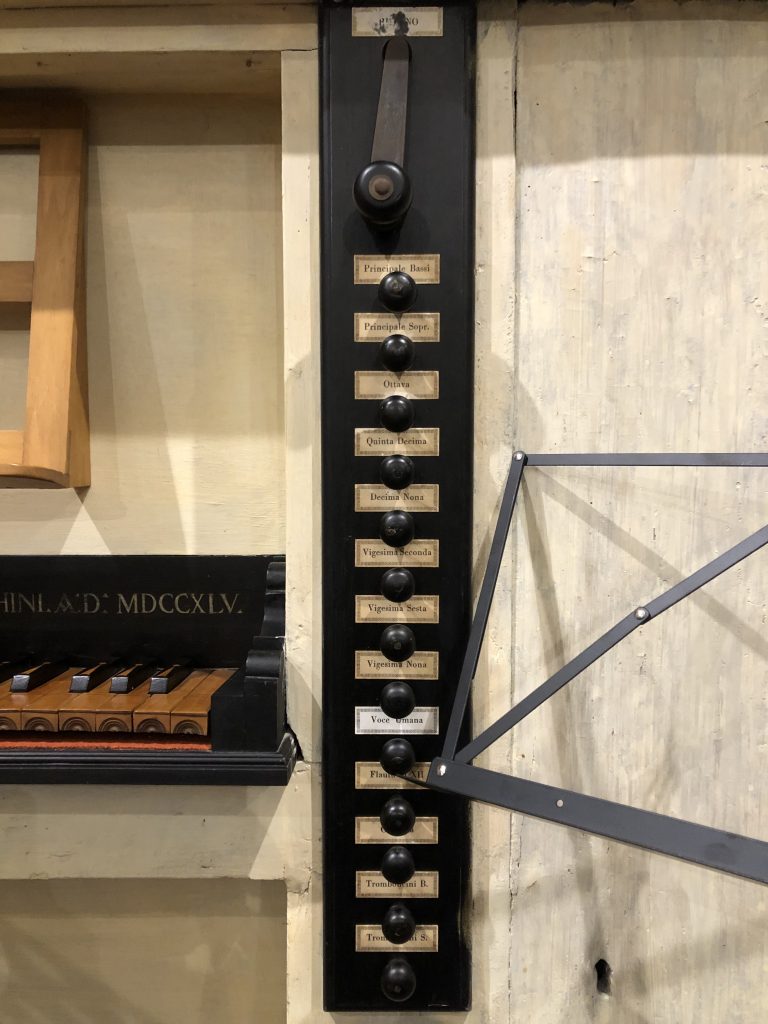 We organised 3 main events: 2 installation days (Tuesday [24.10.2023] and Wednesday [25.10.2923]), and the final concert on Friday [27.10.2023]. For the first installation day we performed syntheses by Sophie Stone, and Redrick S, both in hour-long versions. On the Wednesday we performed the 2-hour version of 54 stops by Annette Schmucki which we commissioned from her especially.
As we worked on the sounds, both on the organ itself and in combination with the space and the electronics, we noticed how the quiet sounds featured in Sophie Stone's piece sounded in the space itself. My interpretation of her partly instructional and graphic score was to set up a simple sample and playback patch. As each recordings were played back in long regular intervals, and were heard as layers, we aimed at an extending the space instead of amplifying the sounds, and therefore focussed on keeping the sounds extremely quiet.
One of the main pieces we performed was our commissioned piece by Annette Schmucki, 54 stops, which we performed as a 2-hour installation, as a shorter 10-minute concert piece, and we took the time to record it for future radio broadcast. Annette traveled to San Servolo during this week to join us from her home in Switzerland, and discussed her piece and the ideas surrounding it in a post-concert talk organised by Michele.

Our program for Friday evening consisted of first performances, I think all these pieces were Italian premieres also. Works by: Michael Bonaventure, Huw Morgan, Sophie Stone, Annette Schmucki, Lauren Redhead, Michael Vaughan, & myself.