Low Frequency Trio are a trio from Mexico City who specialise in contemporary music. Every year they make an open call, the 'LFO Generator', to any composer wanting to write for them as part of a successful initiative to acquire new repertoire. The performers are José Luis Hurtado (piano), Antonio Rosales (bass clarinet), and Juan José Garcia (contrabass), and have worked together since 2016. They dedicate themselves to the interpretation of the most recent 21st century music. Their international outlook has seen them perform at the Foro de Música Nueva Manuel Enríquez, International Festival Cervantino and in the US at the Keller Hall, University of New Mexico amongst other venues.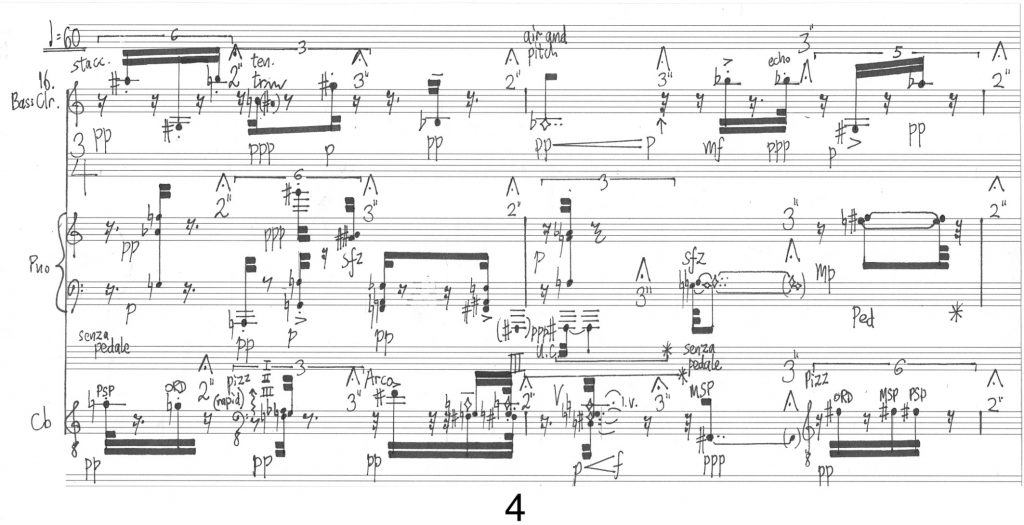 I was very happy that the LFO trio selected my entry for this call, the openness of the regulation is such that, if chosen, you can complete your trio at any time without there being any stress around completing before an agreed date. Their announcement of their receiving my piece can be seen on their facebook page. My piece is called Laruelle's Film. Although François Laruelle is a French philosopher who has written about film, this piece is not related. Instead links were made between the character, Laruelle, in Malcolm Lowry's most famous book Under The Volcano. I have read this book at least three times already, and have plans to create a music theatre that responds both to this book and the version written in 1940. The version one can usually buy was completed in 1947, and so the 1940 version was Lowry's first attempt, and the one he had rejected, famously, by 13 publishers.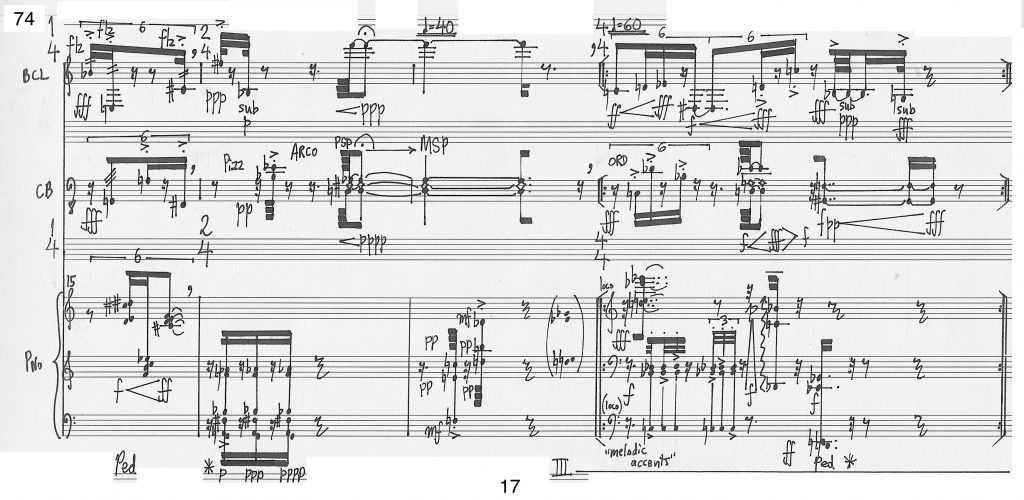 There is also a film adaption made by John Huston in 1984, and despite its many merits as a film, there are so many shortcuts and omissions with the original book. One such omission is the not insignificant character of Jacques Laruelle.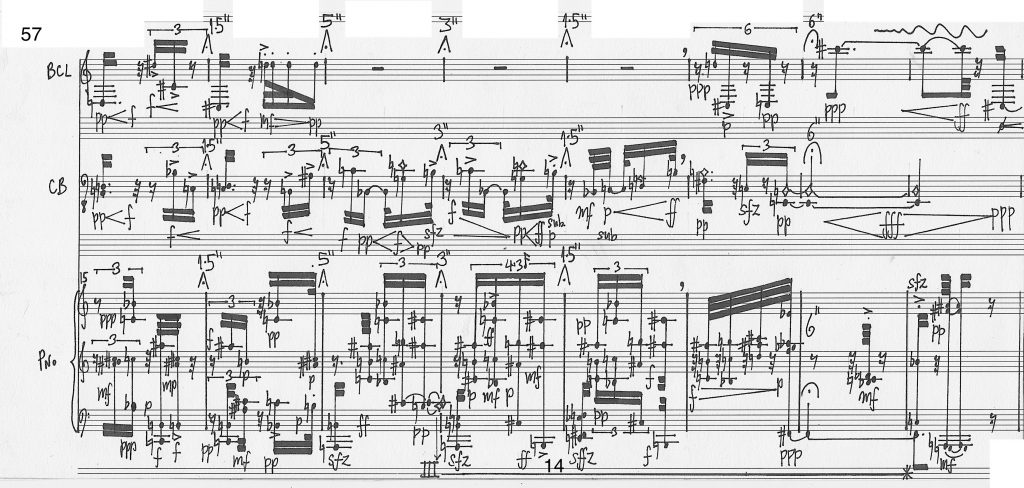 There is a reading of Lowry's book that argues that the whole work, from chapter 2 onwards, is actually the retelling of all the events as a film script. This perspective became interesting in the composition of this piece for me to investigate how to establish a music that exists between series of events and its processes, some of which are 'retold' (repeated and varied) from different angles.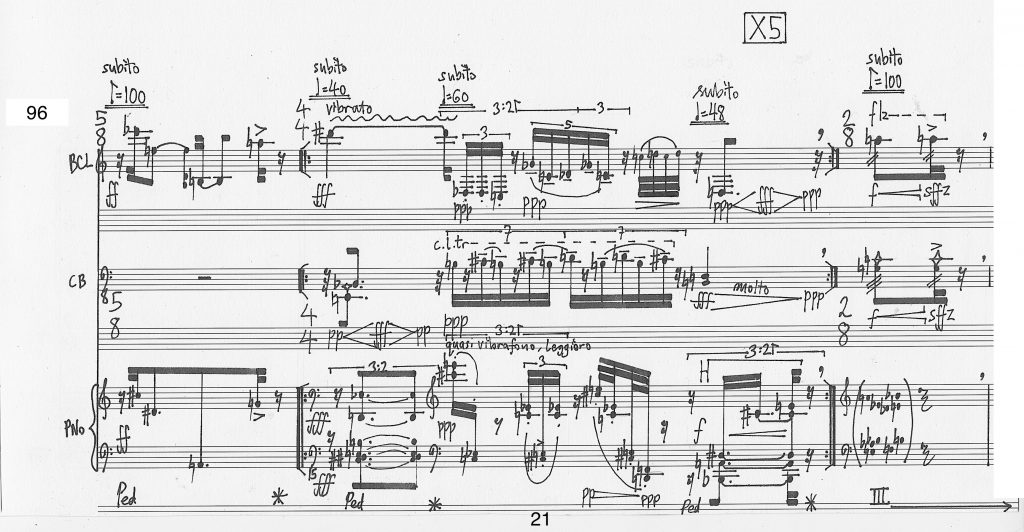 The LFO Trio have made many impressive video recordings of their performances, such as their performance of Cecilia Arditto's Viaje de las frecuencias en el agua (2018).I very much look forward to hearing more of their performances as they develop their repertoire as we move past lockdown.